What percentage of design or product decisions in your company is done intuitively or based on experience, but without representative data behind?
Why website redesigns rarely achieve their goal, leaving you with an expensive new website that generates less revenue and lower conversion rates?
And how even small data-driven design changes can lead to up to 86% total conversion rate uplift?
While decisions made on pure subjective opinion can work for MVP or for early-stage products, it's not the case for website and product teams that worked on conversion rate optimization before, and know that 90-99% of all UX changes don't increase the bottom-line revenue while having significant chances to drop conversion rates.
So it's crucial to understand why the intuitive redesign approach is flawed, what is a data-driven design and how it can become your primary growth strategy.
What is a data driven design?
Data-driven design is a process of making decisions based on a combination of quantitative and qualitative analytics, contrary to the more intuitive approaches that most designers follow. Also, data-driven design process leverage A/B testing to measure the impact of design decisions on needed user behavior metrics, like conversion rates, retention, etc.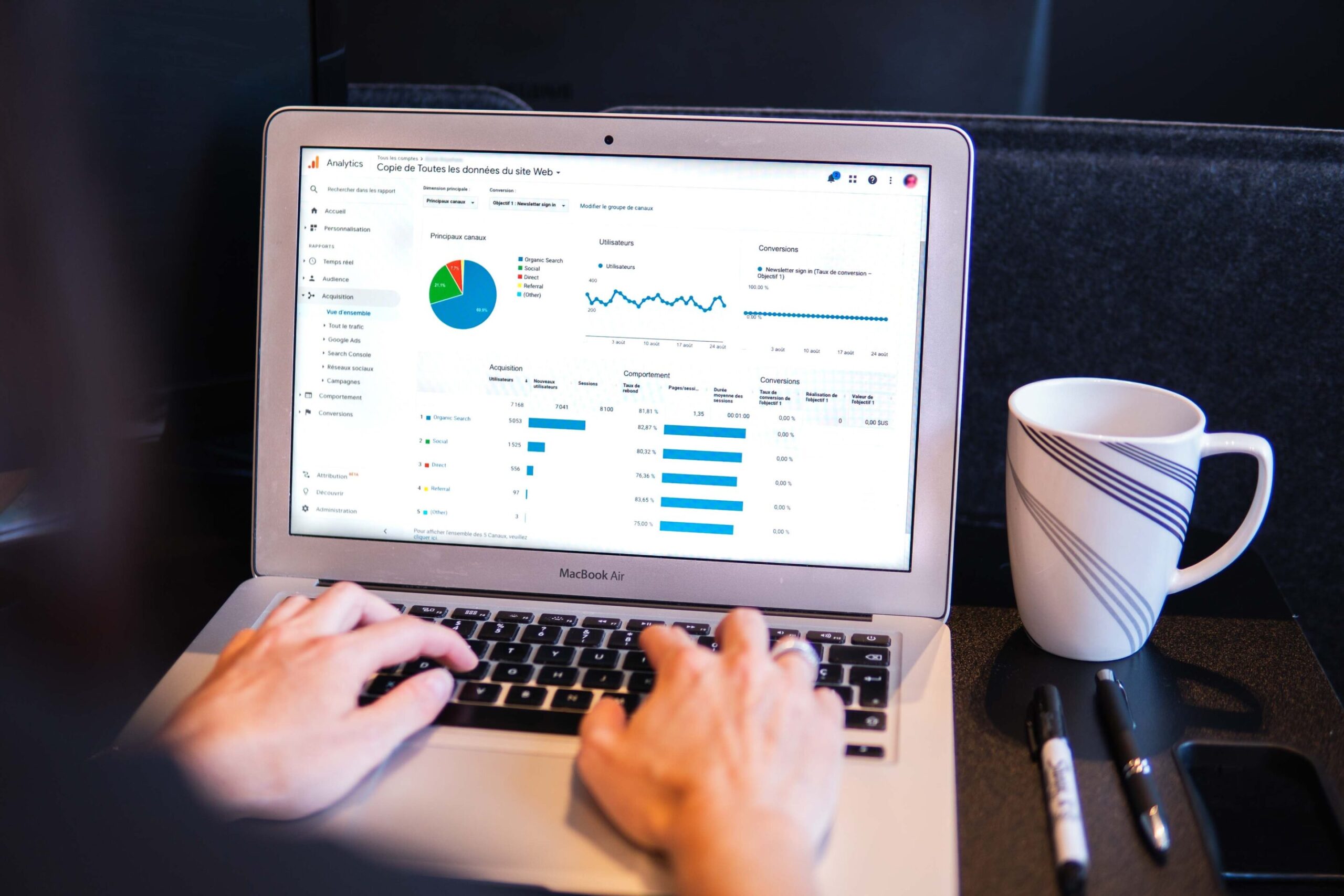 Why (even data driven) redesigns fail
1. Design solutions aren't validated
In the redesign method, data is used to identify problems in the user experience. Once identified, a design solution is chosen and implemented without real-world validation to determine whether it has the desired result. This is a problem because expert opinion can only take you so far, and best practices only work in certain circumstances.
Even with the experience of more than a thousand A/B tests, we at Conversionrate.store achieve a conversion improvement only in 29-38% of experiments that are based on representative data on the reasons behind the conversion barrier. And if the design decisions were done without solid data then the success rate drops to 10-23%. Meaning that in 77-90% of the time, design solutions that are not-data driven have no (or negative) impact on conversion rates.
In a redesign scenario, you are making hundreds of changes simultaneously. If you are lucky, 20% of them will increase conversion rates, but you've also implemented 80% of ideas that have no impact or decrease conversions. According to our data, implementing designs without A/B testing can lead to a drop in revenue of up to 42%. The main reason is that it's hard to identify that 80% of changes that has a negative impact as the conversion rates fluctuate and are impacted by a number of factors.
So using data to inform and validate design changes is crucial, so you know which ones to implement and which to avoid.
While some redesigns use small-scale user testing on prototypes before launch, it's unlikely all changes will be validated. Nothing beats a statistically valid A/B test in an unbiased real-life scenario.
2. The slow redesign approach leaves revenue on the table
Let's say your team can turn around a website redesign within six months (and I'm being very generous here); all the opportunities for conversion uplifts will have been identified at the beginning of the redesign. Still, the potential solutions aren't implemented until your "go live" date. That's six months where you could have increased revenue but didn't.
Instead, what's needed is a continuous optimization approach where you realize incremental revenue as soon as it's validated.
3. Consumers and competitors change faster than a redesign
While I suggested a redesign could be completed in six months, the reality for most large organizations is years. Your customers' wants, needs, and expectations will have changed during this time. New challenger competitors may have entered the market offering a radically new approach that makes your redesign outdated before it's even live.
Consider the impact Covid-19 had on the information shoppers wanted about packaging hygiene or changes in the audience demographics using your website. While these are prominent examples, consumers' expectations change frequently based on all digital experiences they encounter (from your competitors or otherwise).
The above illustrates why the redesign approach is inadequate for driving conversion improvements, revenue, and staying competitive. But the cycle of redesign misery doesn't have to continue. After all, when was the last time you saw global leaders like Amazon redesign their site? Hint: the answer is never. Instead, these digital-first giants employ a data-driven design approach called conversion rate optimization.
A truly data driven design approach
Conversion rate optimization (CRO) consists of an ongoing cycle of research, testing, and implementation—the main distinction from a traditional redesign approach is that designs are informed and validated using data, as well as the quick implementation time (weeks, not months or years.)
Below is a brief overview of the steps involved in a data-driven CRO approach and how each stage helps to deliver better results.
1. Conversion research
Without research, design hypotheses increase conversions 12-18% of the time—this increases to 30-37% of the time when data is used to identify the problem areas in your experience*.
It's necessary to conduct qualitative (e.g., heuristic analysis, user testing) and quantitative (e.g., analytics analysis, heatmaps) research to identify the 'what,' 'where,' and 'why' behind your conversion blockers. For real-life examples of conversion research, check our 14 conversion rate optimization case studies that resulted in 9-86% conversion rate uplifts.
2. Hypothesis development
Identifying conversion blockers is only half the task. Once you know the problem, you need to develop an alternative design that will solve the problem and improve conversion rates. Understanding UX design principles and user psychology help here, as does user testing to help narrow down the design options for A/B testing.
3. A/B testing
With the CRO methodology, design changes are split-tested against your existing design, so you can say with a degree of certainty whether the change improves conversion rates.
Not only this, but you can also monitor the impact specific design changes have on other key metrics. For example, a test promoting free shipping might do great things for your conversion rate, but you need to observe other key metrics, such as return rates; otherwise, you might implement something with a negative ROI.
4. Iterate & implement
Once the design variation is validated as a winner, it can either be iterated on to eke out further improvements or implemented straight away so you can reap the rewards without waiting.
5. Repeat
Optimizing your CRO process to increase the speed and volume of tests helps you deliver greater ROI. You'll quickly see that CRO is a growth lever for the business rather than a cost center.
How to get started with CRO?
To properly implement a data-driven CRO process, you need a multidisciplinary team that covers data engineering, data analysis, statistics, UX research, design, copy, development, and QA. And if your goal is to increase conversion rates or another specific metric then this team should be dedicated only to optimizing this metric for full-time, otherwise, the process is slower and less effective.
Such an in-house full-time team can cost $74.532 per month in the US according to average salaries based on Glassdoor data from 2022. And it can take at least 6-9 months to hire and train this team until it starts to bring some results. That's why it's more efficient to hire a CRO agency that could be both more experienced and way more cost-effective and don't have a ramp time.
Our performance-based CRO agency can provide a dedicated team to make data-driven design decisions and also develop A/B tests to measure its impact on conversion rates. And you can pay only for actual conversion rate uplift results
If you'd like to understand what Conversionrate.store can achieve for you, schedule a conversion rate optimization consultation where we can share our data-driven design process and prepare an actionable plan on how to achieve your goals.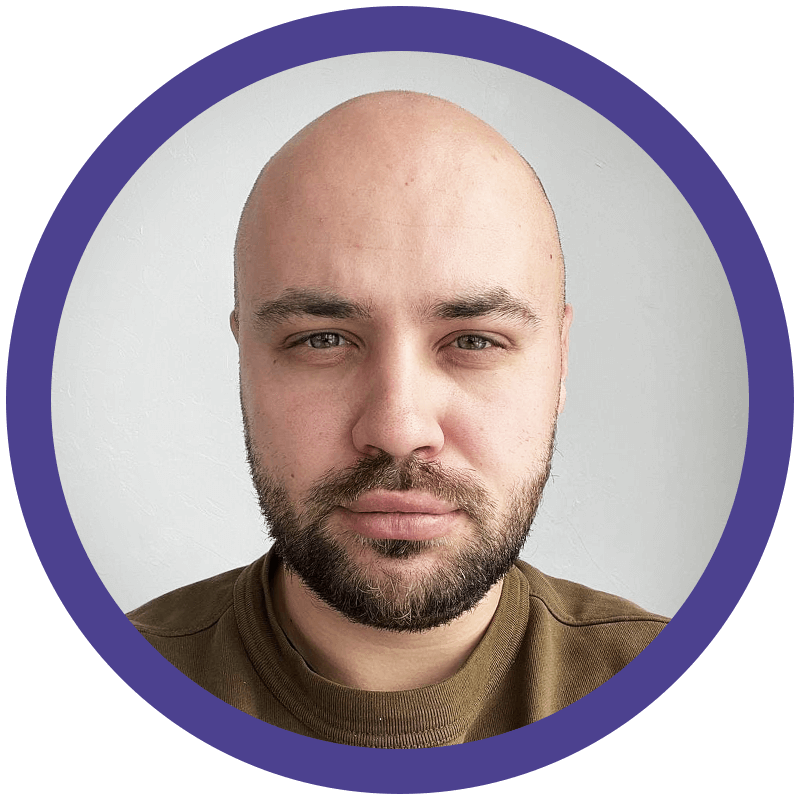 Glib Hodorovskiy, co-founder Conversionrate.store
Conversionrate.store is a performance-based funnel conversion rate optimization agency that worked with 3 NASDAQ-listed clients (Microsoft, GAIA, CarID).